Seven of our members recognised by Engineering New Zealand
Congratulations to our NZGS members below who were recently made Engineering New Zealand Fellows in recognition of their outstanding impact on engineering in Aotearoa. The Fellowship is the pinnacle of the profession and is awarded to the most highly experienced engineers and engineering geologists. Please join us in congratulating the members on the achievement and we wish them an enjoyable time at the upcoming Fellows Dinner in August 2022. The highlights below are with permission from Engineering New Zealand.
Brendon Bradley
Brendon Bradley is Professor of Earthquake Engineering in the Department of Civil and Natural Resources Engineering at the University of Canterbury and Director of QuakeCoRE: The New Zealand Centre for Earthquake Resilience. His areas of interest include engineering seismology, strong ground motion prediction, seismic response analysis of structural and geotechnical systems, and seismic performance and loss estimation methods.
Brendon has also been a Director of Bradley Seismic Limited since 2010, providing consulting services in several areas of earthquake engineering.
Congratulations Brendon and your cutting-edge research keeps helping shape the profession for the better, thank you.
Dr Jan Kupec
Dr Jan Kupec is a Geotechnical Principal at Aurecon. His expertise includes deep and shallow footings, retaining walls, slip and rock fall remediation, embankments and dams, as well as risk-based assessment of slope stability. He considers his work with the Canterbury Earthquake Recovery Authority and subsequently with Land Information New Zealand as Chief Geotechnical Advisor on the Christchurch rebuild to be career highlights.
Jan is also an Urban Search and Rescue (USAR) specialist with Fire and Emergency NZ. He responded to Christchurch and Kaiko¯ura earthquake events and deployed with the USAR team to Japan after their 2011 tsunami disaster.
He has published over 70 technical papers and is passionate about resilience, sustainability and innovation.
Congratulations Jan and thank you for being a good ambassador at CERA/LINZ at a challenging time for the Christchurch community.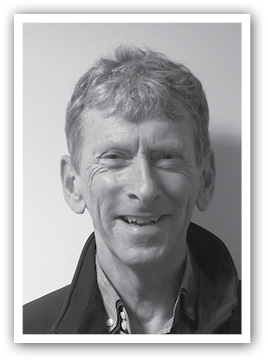 Stuart Finlan
Stuart Finlan's career spans over 35 years on three continents in the geotechnical, geo-environmental and civil engineering spheres across a diverse range of projects. These include industrial and commercial developments, horizontal infrastructure, mining subsidence, landfills, land instability and contaminated land assessment and remediation.
Stuart is currently the Lead Advisor-Geotechnical at Waka Kotahi NZ Transport Agency where he sets the strategic direction, policy and standards for geotechnics. He is recognised nationally and internationally for his innovation and technical expertise and has been involved in the development of several national design guides.
Stuart has helped lead and govern a number of industry committees and organisations, as well as project alliance boards within Waka Kotahi.
Congratulations Stuart and thank for your ongoing support to both the engineering community and to Waka Kotahi. Your drive to improve the industry through innovation and specific design guidance for Waka Kotahi is greatly appreciated.
Don MacFarlane
Don Macfarlane has made significant contributions to engineering geology within New Zealand over more than 40 years. During this time, he has led teams working on high profile and geologically complex projects such as the Clyde Power Project, Manapouri Second Tailrace Tunnel Scheme, Project Aqua and the Port Hills.
Don exemplifies industry leadership, and his body of work has been referenced by geologists and engineers throughout the country. He is not one to seek the limelight and instead inspires those around him while quietly contributing to improving the knowledge and practices of engineering geology.
Congratulations Don and also thank you for the exceptional contribution as the NZ Geomechanics News editor over the past few years.
Stuart Palmer
Stuart Palmer is a Technical Director–Earthquake Foundation Engineering with Tonkin + Taylor. Stuart is actively involved in the seismic design and assessment of buildings in collaboration with structural engineers. He has authored more than 20 papers in earthquake foundation engineering and was a lead author of the 'Seismic assessment of existing buildings guideline', section C4 'Geotechnical considerations'. He has been providing input to New Zealand's 'Low Damage Seismic Design' handbook and review of the New Zealand Geotechnical Society's earthquake engineering modules. A focus of his work continues to be assessment of liquefaction and lateral spread potential of Wellington's reclaimed waterfront and design of building foundations allowing for this potential.
Congratulations Stuart and thank you for continued contribution via the different technical societies.
Yolanda Thorp
Yolanda Thorp is a geotechnical engineer with over 35 years' experience. Her current role is that of Technical Director, Project Director and Team Leader at Tonkin + Taylor Ltd.
Yolanda has contributed to the design and construction of major infrastructure roading and rail projects for a major portion of her career. These include Auckland's City Rail Link, the Puhoi to Warkworth motorway, Lincoln Road Interchange and Maioro Interchange.
Yolanda derives great satisfaction from meeting the challenges of design and construction and delivering an asset that improves New Zealand's infrastructure, as well as mentoring and assisting the career development of engineers across the industry
Congratulations Yolanda and thank you for your contribution to the major infrastructure space over the years.
Dr Sjoerd van Ballegooy
Dr Sjoerd van Ballegooy is the Expertise Director at Tonkin + Taylor Ltd for the Geotechnical Group, comprising over 200 geotechnical engineers and engineering geologists. He is responsible for overseeing the technical development and technical mentoring of the engineering staff, technical liaison with the industry and research institutions, incorporating latest research into engineering practice and ensuring that T+T continues to be at the forefront of geotechnical engineering.
Sjoerd has extensive experience in earthquake engineering, including seismic site response, liquefaction, lateral spreading, effects on structures and ground improvement, hazard mapping, earthquake loss modelling, earthquake resilience assessment and stakeholder engagement. His work in these areas has included expert evidence work for hearings, mediations and the courts.
Congratulations Sjoerd and thank you for your contribution to the profession particularly following the Canterbury Earthquake Sequence.